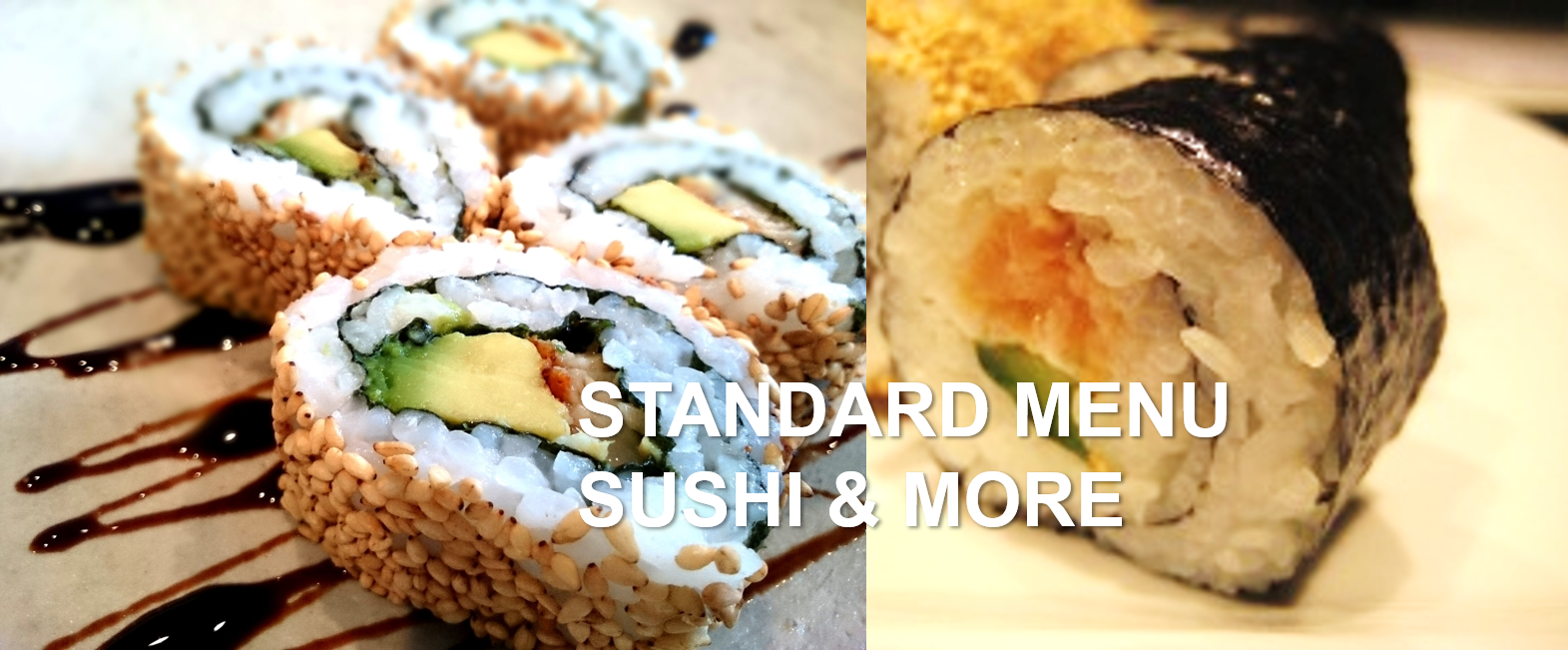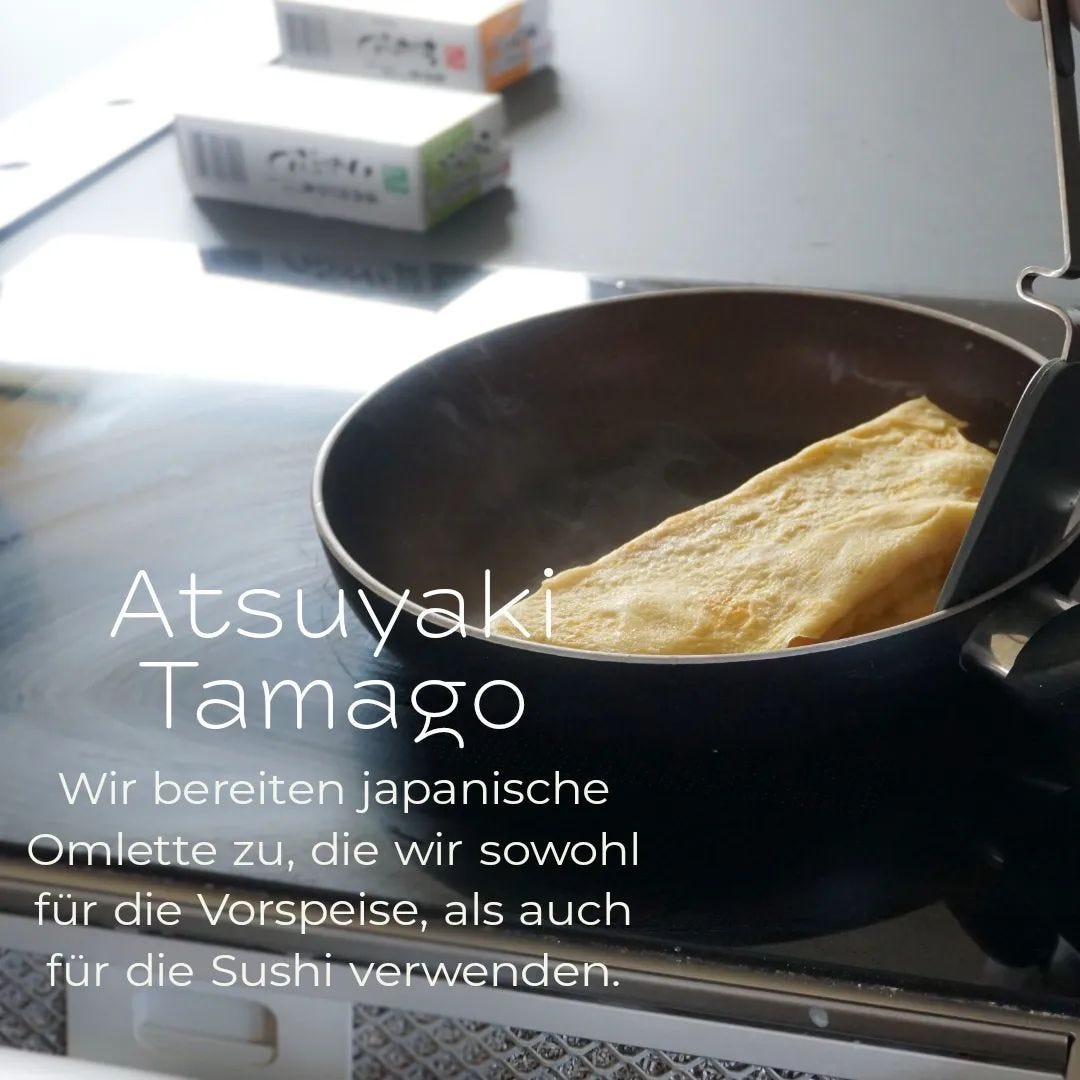 SIDE DISH
TAMAGO-YAKI
(JAPANSE OMELETT)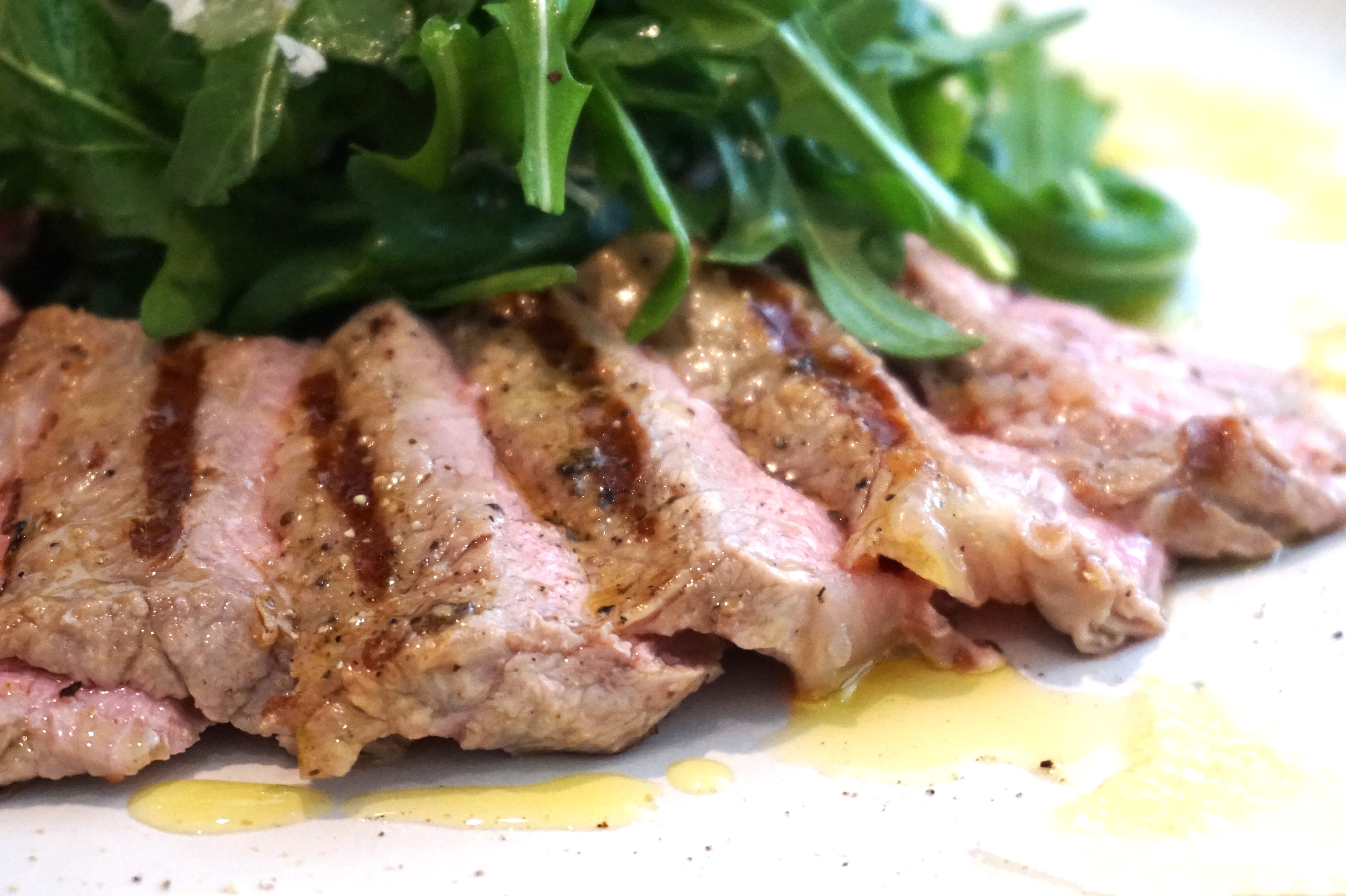 MAIN DISH
ROAST BEEF
WITH GINGER SAUCE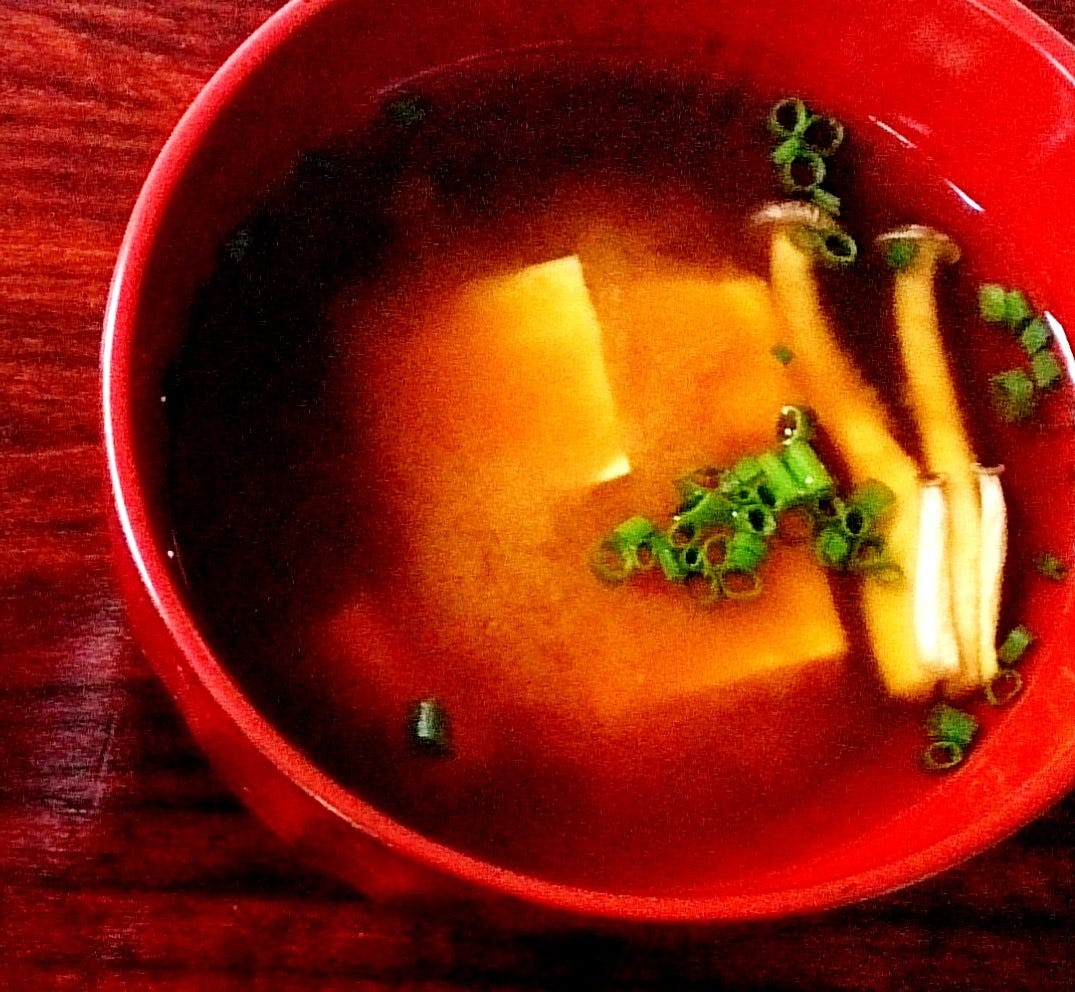 Mak‐Sushi
we make three kinds of sushi rolls.
you can learn everything from how to cook rice, how to make sushi rice, how to roll, etc.
TAMAGO‐Yaki
using normal frying pan, we teach you how to make tamago-yaki.

Roast beef
we cook main dish of very tender roast beef with japanese style sauce. after enjoying sushi plate, you can taste tender roast beef with our special ginger sauce.
Miso soup
We instruct you how to choose miso paste, dashi, also vegetable with proper home cooking method.